Spicy Mystery Stories: January 1936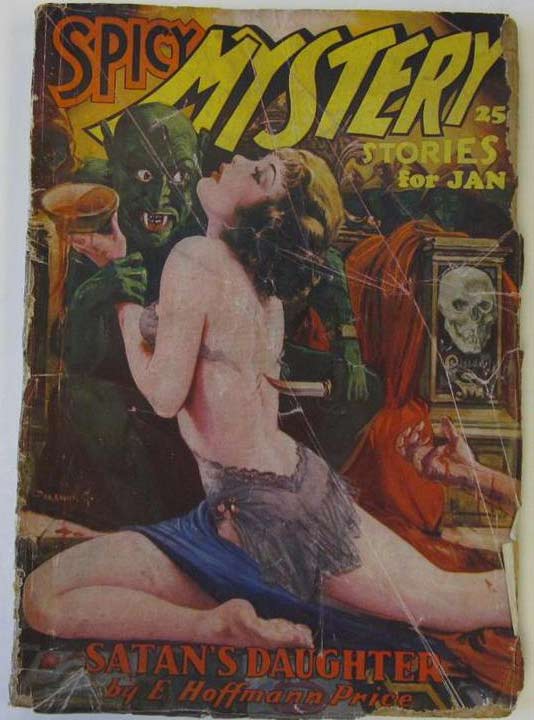 SPICY MYSTERY STORIES PULP MAGAZINE
JANUARY 1936, VOLUME 2, NO. 3.
STORIES INCLUDE:
"SATAN'S DAUGHTER" BY E. HOFFMANN PRICE
"MEDUSA'S KISS" BY HAMLIN DALY
"DEATH'S HEAD" BY CHARLES A BAKER, JR.
"CAT THAT KILLED" BY MORT LANSING
"LABRINTH OF MONSTERS" BY ROBERT LESLIE BELLEM,
"DARK NIGHT OF DOOM" BY JUSTIN CASE
"FALL OF A FRIEND" BY CARY MORAN
"PORTRAIT OF TERROR" BY JEROME SEVERS PERRY
"DESIGN FOR DEATH" BY COLBY QUINN.