Creem: November, 1981 – Pat Benetar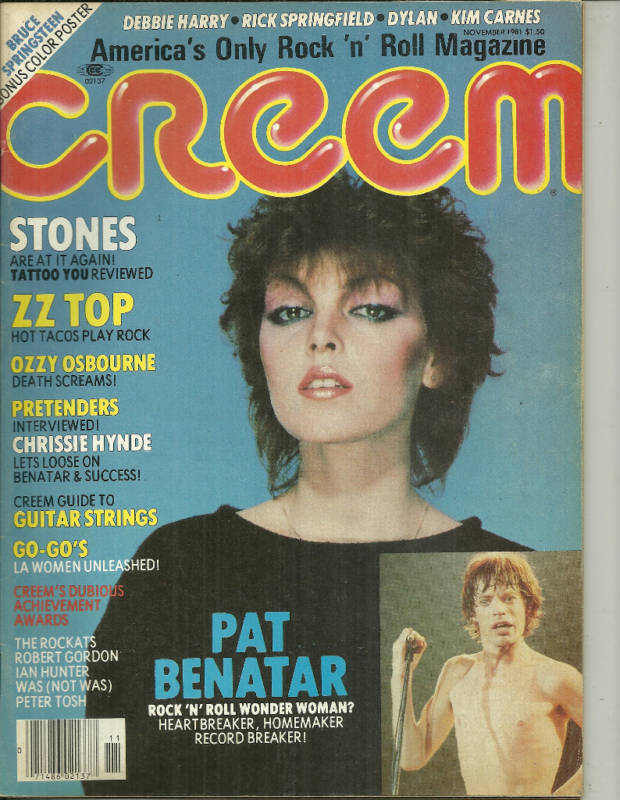 In this Issue of Creem:
Cover – Pat Benatar
Articles
Rolling Stones are at it again, Tattoo You Reviewed. ZZ TOP, Hot Tacos Play Rock. Ozzy Osbourne, Death Screams. Chrissie Hunde, Lets loose on Benatar & success. Go Go's, LA women unleashed. Pat Benatar, Rock and Roll wonder woman? Heartbreaker, Homemaker and Record Breaker.