Every Girls: September 1931 – The Real Uncle Tom
This issue of EveryGirls magazine contains a wonderfully written story about "The Real Uncle Tom". For anyone wondering what is a "Uncle Tom", this brief and well written article by Olive Burns Kirby describes the life of Josiah Henson who Hariet Beecher Stowe credited as a primary influence on her book Uncle Toms Cabin. Josiah Henson was born to slavery until he made his escape with his entire family to Canada.
Josiah Henson: The Real Uncle Tom
Below is a .pdf article. This rare 80 year old magazine is available as well as the complete article in editable .pdf format.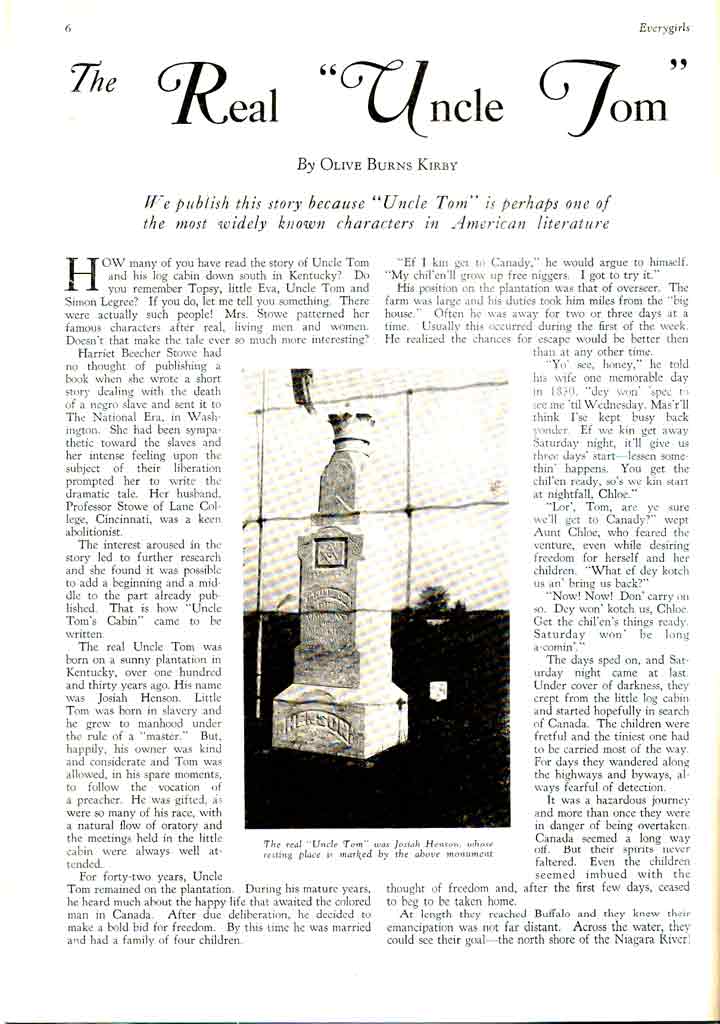 PDF (3) page article on The Real Uncle Tom by Olive Burns Kirby- (text editable)